The Tesla of two wheelers, Zero Motorcycles has just revealed SR/F, a naked electric motorcycle. With a max speed of 200 Km/h and a claimed range of 260 Kms on a single charge, this motorcycle sure makes some sense.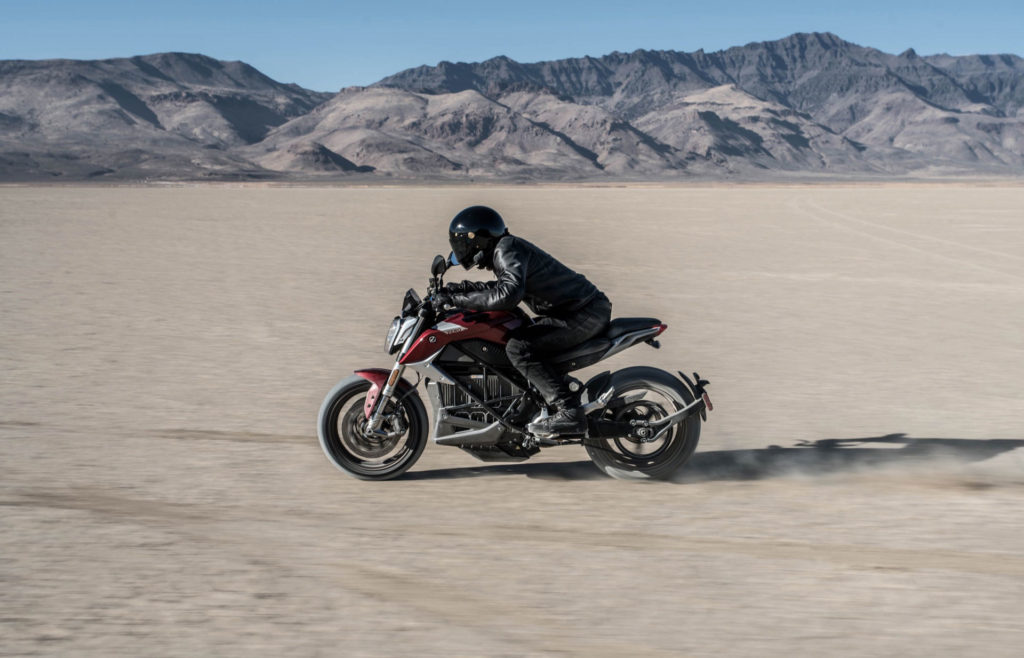 The SR/F delivers 190 Nm of torque and has 110 horsepower on tap. Just to compare, the Kawasaki ZX10R comes with 113.5 Nm of torque. So you can imagine how the SR/F would pull. Drag racers would definitely like to give it a try. SR/F gets Zero's new ZF75-10 motor and ZF14.4 lithium-ion battery. The motorcycle uses an operating system called Cypher III, which acts as a hub to integrate all motorcycle systems.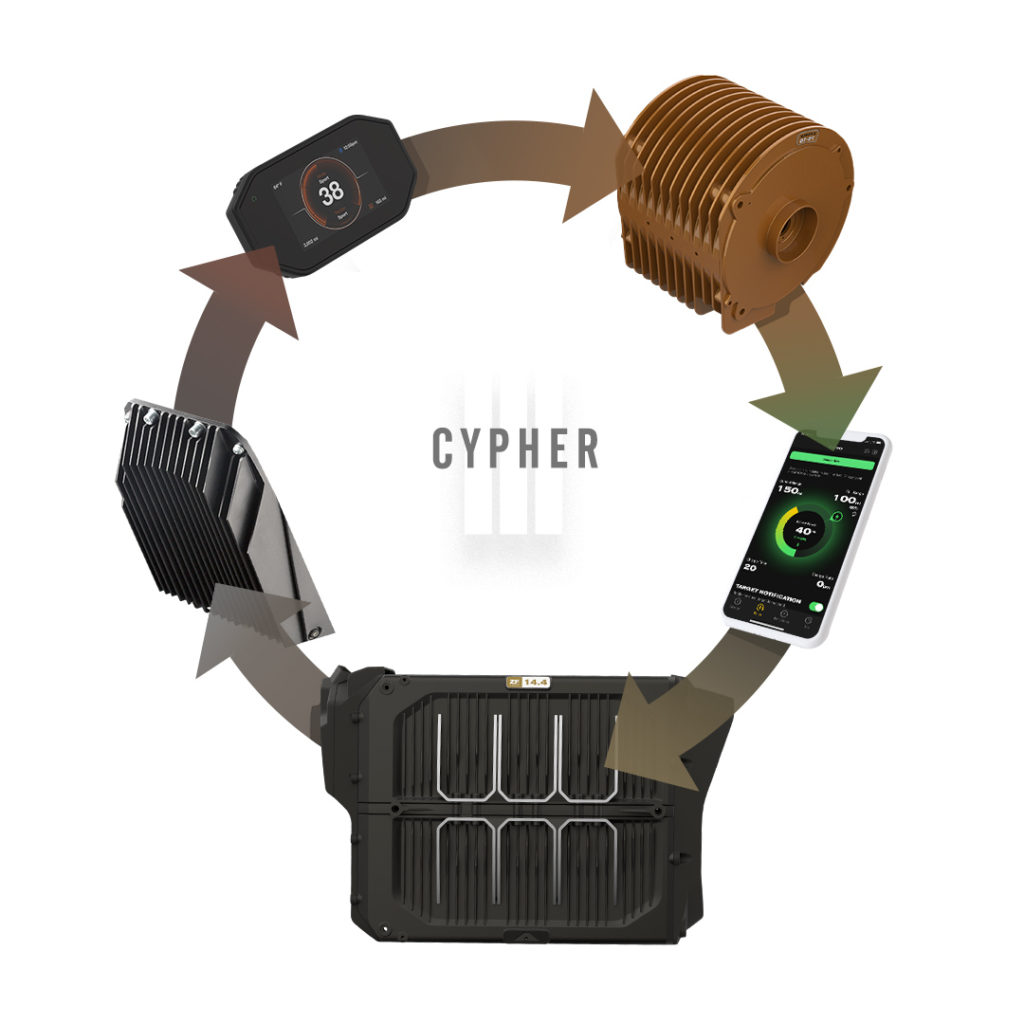 The motorcycle comes equipped with ABS and Traction control; this is where BOSCH comes in to play. SR/F is the first motorcycle to integrate BOSCH motorcycle stability controller (BMSC) system which is renowned for dynamic acceleration and improved stability regardless of road surface or conditions. BMSC aids in straight-line ABS and cornering brake control, traction control and drag torque control. You get ride modes like Street, Eco, Sports, Rain and 10 more programmable custom modes. The motor is wrapped nicely in a steel-trellis frame and on rear you get a custom swing arm. The front end gets an advance upside down SHOWA suspension. You get a smart full-color 5" TFT LCD display as dash. You can view info like Ride modes, Navigation, Cruise Control, heated grip control and much more. The motorcycle can be connected to an app which transmits information like current bike status & alerts, charging, ride data, system upgrade & updates. You also get details on app like location, speed, lean angle, power, torque, SoC, energy used/regenerated.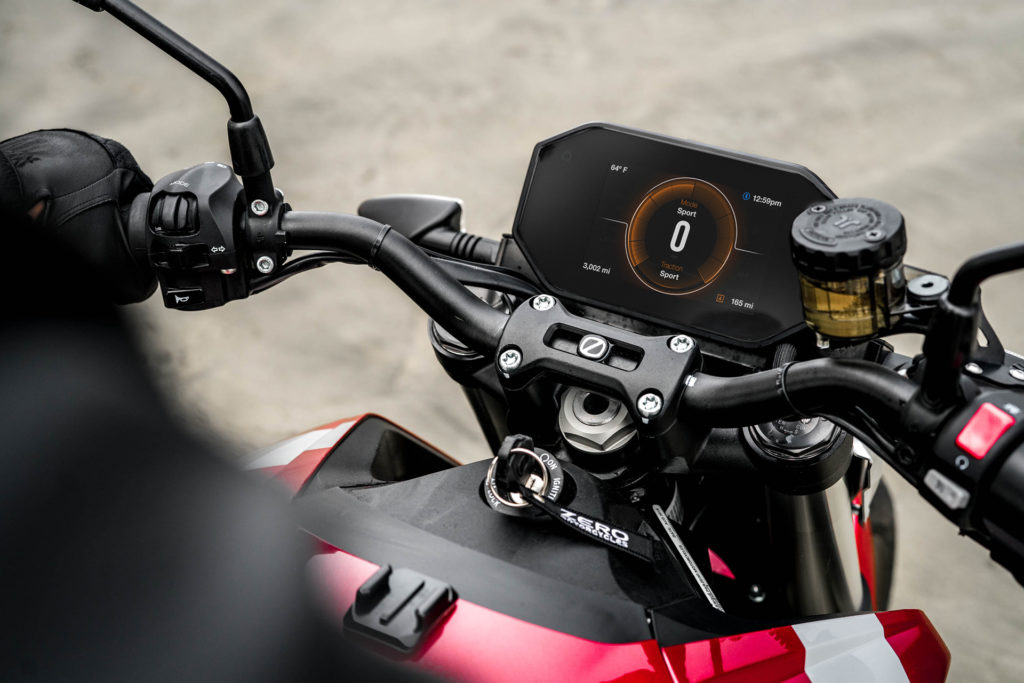 Below you can find detailed Technical Specifications taken direct from Zero motorcycle's website
Range
Premium
Standard
City
161 miles
161 miles
Highway, 55 mph (89 km/h)
99 miles
99 miles
Combined
123 miles
123 miles
Highway, 70 mph (113 km/h)
82 miles
82 miles
Combined
109 miles
109 miles
Motor
Premium
Standard
Peak torque
140 ft-lb
140 ft-lb
Peak power
110 hp (82 kW) @ 5,000 rpm
110 hp (82 kW) @ 5,000 rpm
Top speed (max)
124 mph
124 mph
Top speed (sustained)
110 mph
110 mph
Type
Z-Force 75-10 enhanced thermal efficiency, passively air-cooled, interior permanent magnet AC motor
Z-Force 75-10 enhanced thermal efficiency, passively air-cooled, interior permanent magnet AC motor
Controller
High efficiency and power dense, 900 Amp, 3-phase AC controller with regenerative deceleration
High efficiency and power dense, 900 Amp, 3-phase AC controller with regenerative deceleration
Power system
Premium
Standard
Power pack
Z-Force® Li-Ion intelligent integrated
Z-Force® Li-Ion intelligent integrated
Max capacity
14.4 kWh
14.4 kWh
Nominal capacity
12.6 kWh
12.6 kWh
Charger type
6.0 kW, integrated
3.0 kW, integrated
Charge time (standard)
2.5 hours (100% charged) / 2.0 hours (95% charged)
4.5 hours (100% charged) / 4.0 hours (95% charged)
With 6 kW Rapid Charge option
1.5 hours (100% charged) / 1.0 hour (95% charged)
1.8 hours (100% charged) / 1.3 hours (95% charged)
Drivetrain
Premium
Standard
Transmission
Clutchless direct drive
Clutchless direct drive
Final drive
90T / 20T, Poly Chain® HTD® Carbon™ belt
90T / 20T, Poly Chain® HTD® Carbon™ belt
Chassis / Suspension / Brakes
Premium
Standard
Front suspension
Showa 43 mm Big Piston Separate Function forks, with adjustable spring preload, compression and rebound damping
Showa 43 mm Big Piston Separate Function forks, with adjustable spring preload, compression and rebound damping
Rear suspension
Showa 40 mm piston, piggy-back reservoir shock with adjustable spring preload, compression and rebound damping
Showa 40 mm piston, piggy-back reservoir shock with adjustable spring preload, compression and rebound damping
Front suspension travel
4.72 in
4.72 in
Rear suspension travel
5.51 in
5.51 in
Front brakes
Bosch Advanced MSC, dual J-Juan radial 4-piston calipers with radial master cylinder, 320 x 5 mm discs
Bosch Advanced MSC, dual J-Juan radial 4-piston calipers with radial master cylinder, 320 x 5 mm discs
Rear brakes
Bosch Advanced MSC, J-Juan single piston floating caliper, 240 x 4.5 mm disc
Bosch Advanced MSC, J-Juan single piston floating caliper, 240 x 4.5 mm disc
Front tire
Pirelli Diablo Rosso III 120/70-17
Pirelli Diablo Rosso III 120/70-17
Rear tire
Pirelli Diablo Rosso III 180/55-17
Pirelli Diablo Rosso III 180/55-17
Front wheel
3.50 x 17
3.50 x 17
Rear wheel
5.50 x 17
5.50 x 17
Dimensions
Premium
Standard
Wheelbase
57.1 in
57.1 in
Seat height
31.0 in
31.0 in
Accessory, low
30.3 in
30.3 in
Accessory, tall
31.9 in
31.9 in
Rake
24.5°
24.5°
Trail
3.7 in
3.7 in
Weight
Premium
Standard
Curb weight
498 lb
485 lb
Carrying capacity
502 lb
515 lb
Economy
Premium
Standard
Equivalent fuel economy (city)
430 MPGe
430 MPGe
Equivalent fuel economy (highway)
219 MPGe
219 MPGe
Typical cost to recharge
$1.61
$1.61
Pricing
Premium
Standard
MSRP
$20,995
$18,995
Does not include government incentives. Does not include local shipping, applicable taxes, PDI, or road registration fees.
Warranty
Premium
Standard
Standard motorcycle warranty*
2 years
2 years
Power pack warranty*
5 years/unlimited miles
5 years/unlimited miles